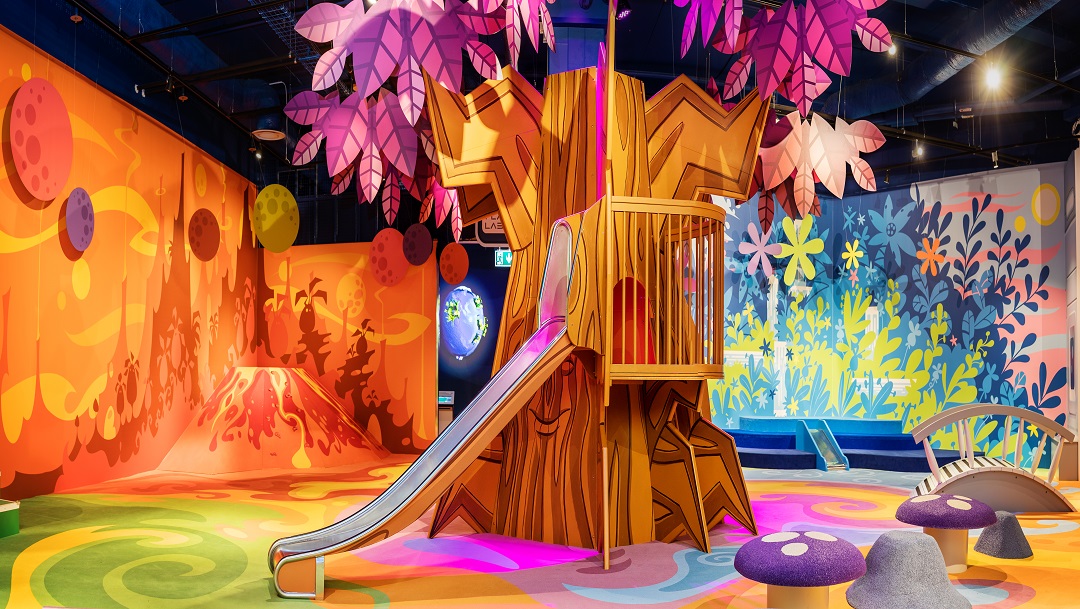 PARAMOS HAR ÖPPNAT!
Till följd av de senaste restriktionslättnaderna har vi nu valt att åter öppna Westfield Mall of Scandinavias lekrum Paramos under vardagarna!
Planeten Paramos finns långt ute i universums tidlösa evighet. Vi kan ta oss dit med hjälp av fantasin och med vårt rymdskepp som landar i lekrummet på plan 1!
På Paramos råder fantasins och de fyra elementens lagar, men planeten behöver barnens rörelseenergi och lekglädje för att få liv. Här kan man hoppa och leka, klättra och springa, genom eld, luft, jord och vatten.
Tillsammans skapar vi ett lekparadis!
Ni hittar vårt lekrum på plan 1 vid toaletterna, öppet kl. 09.00-20.00 måndag till fredag. Stängt lördag och söndag.
Lekrummet hålls stängt för städning mellan 14.00-15.00
Vi har ingen åldersgräns och lek sker i föräldrars sällskap.
I lekrummet finns ett maxantal på 40 personer (barn eller vuxen) och vi ber er att respektera detta antal.
För oss på Westfield Mall of Scandinavia är säkerheten för våra besökare och alla som arbetar här av högsta prioritet. Vi följer noga Folkhälsomyndighetens rekommendationer och vidtar löpande åtgärder i enlighet med dessa.
För att begränsa spridningen av Covid-19 har vi bland annat justerat våra städ och hygienrutiner och har därför stängt 1 timme per dag för extra städning av rummet. Vi uppmanar också alla besökare att tvätta händerna samt använda handsprit innan och efter lek, handsprit finns tillgängligt på toaletterna intill lekrummet och i lekrummet.
Genom tydlig skyltning informerar vi även alla våra besökare om att följa myndigheternas råd gällande att hålla avstånd från varandra samt att stanna hemma vid minsta sjukdomskänsla.
Varmt välkomna till Paramos!