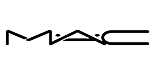 MAC
Open today
From 10:00 AM to 9:00 PM

08-27 60 80
M·A·C is the world's leading authority on professional makeup thanks to our knowledge in makeup technique. We stand for individuality and diversity - we work for all ages, ethnicities and genders.
M·A·C is a proud community of professional makeup artists that collaborate to make our visions come to life.
M·A·C is the first with all trends through their collaborations with leaders in fashion, art and culture. Our makeup artists create trends on fashion weeks all around the world
M·A·C believe in a social responsibility with initiatives such as VIVA GLAM and M·A·C AIDS Fund, which is the heart and soul in our unique culture.
Opening Hours
Monday

· From 10:00 AM to 9:00 PM


Tuesday

· From 10:00 AM to 9:00 PM


Wednesday

· From 10:00 AM to 9:00 PM


Thursday

· From 10:00 AM to 9:00 PM


Friday

· From 10:00 AM to 9:00 PM


Saturday

· From 10:00 AM to 9:00 PM


Sunday

· From 10:00 AM to 9:00 PM